I
have some exciting news! I am teaming up with Jamie from 2nd Grade Stuff to give you an awesome chance at winning over $60 worth of products from our TPT Stores.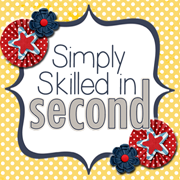 The following are products from me....that you can win!!
And you can also win the following products from Jamie at
2nd Grade Stuff:
There they are! All EIGHT of these amazing products can be yours! You have 6 chances of winning! You can enter the giveaway at Simply Skilled in Second or 2nd Grade Stuff using the Rafflecopter we are sharing. Once you have entered on one blog, you are automatically entered on the other as well. The Rafflecopter starts NOW and the giveaway will end Saturday at Midnight CST. We will be choosing 2 lucky winners! The two winners will be announced on Sunday morning on both blogs! You can also follow our Facebook Pages for easy updates on winners! Follow the easy steps to enter below! Good luck!
a Rafflecopter giveaway

Labels: Giveaway